In the United States July 4,
Independence Day
, is a time of great patriotic celebration featuring speeches, prayers, fireworks, music, food, outdoor events--and commerce. Since the signing of the Declaration of Independence from Great Britain on July 4, 1776, the day has been one of vast importance in America. Below, with some comments, are a few events associated with past Independence Days here in Alabama.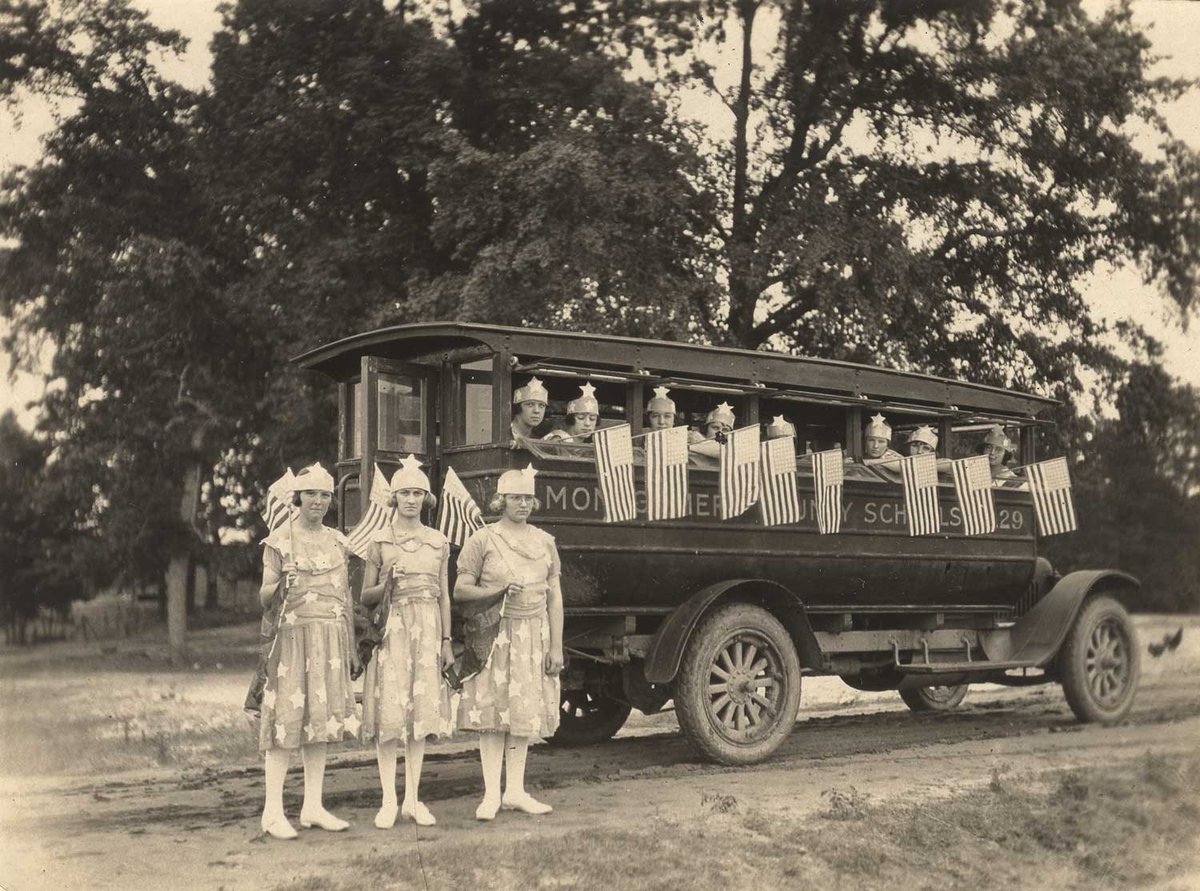 First up is this group of patriotic ladies around 1920. The photo comes courtesy of the Alabama Department of Archives and History. I think the text behind the flags reads "Montgomery City Schools" and a bus number?
July 4 has always been a day of orations by politicians and others. Below is a portion of a published sermon given by Rabbi Oscar J. Cohen at the Jewish synagogue in Mobile in 1897. His sermon was probably given in the synagogue on Jackson Street, which had been dedicated in March 1853 and served the local Jewish community until the early 20th century.
Los Angeles Herald July 11, 1897, Page 24
This item notes events in Montgomery and Selma in 1876, the Day's centennial. The tradition of thirteen gunshots in salute began in 1777. This July 4 was probably one of special celebration in Alabama as "Radical Reconstruction" had ended in the state the previous year.
National Republican [Washington, D.C.] July 06, 1876
Various events we might not associate with July 4 today took place in Alabama in the nineteenth century as these three items below demonstrate.
The Wheeling Daily Intelligencer (Wheeling, W. Va.) July 01, 1870,


Salt Lake Tribune, July 5, 1907, p8




The Appeal was a noted African-American newspaper published in Minnesota beginning in 1885. This advertisement for Tuskegee Normal and Industrial Institute [now Tuskegee University] appeared in numerous issues. The school was founded on July 4, 1881.
St Paul Minnesota Appeal., July 22, 1911
This Tuesday, July 4, 1911, storm was apparently not a tornado. Only one such storm is listed in the National Weather Service's Tornado Database for Alabama in 1911. That storm occurred in Clarke and Monroe counties in March. That year featured a fierce heat wave from Kansas to Boston with the worst temperatures yet on July 4. According to Wikpedia, temperatures reached 105 in Vermont, 106 in New Hampshire, 104 in Boston and 113 in Kansas. On that day 64 people had died in Chicago and 51 the day before.
Marshalltown, Iowa, Evening times-Republican., July 10, 1911
Here's an 1878 poetic view of the 4th of July from a newspaper in Memphis, which reprinted it from another paper, which, as was so common then, probably reprinted it from yet another paper and so forth. Poetry was frequently published in newspapers in the nineteenth century, often with the author's name left out.
Memphis Daily Appeal July 05, 1878